Learning from the California Conservation Corps to bring youth development and conservation best practices to Greece.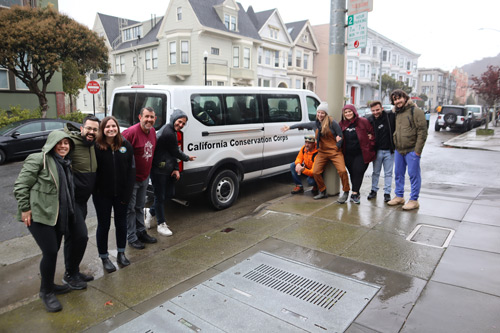 At the end of February 2023, the Ecogenia team and one of our trusted advisors, Anastasis Stamatis, traveled from Athens to California for 7 full days of training with the
California Conservation Corps
(CCC). The goal of the trip was to see firsthand the potential and scale of youth development civic service programming from the oldest and most seasoned corps program in the country, the CCC. We traveled over 3,000 km, across the state of California, and visited their corps members in the field working on an impressive scale of projects, ranging from: disaster response, wildfire fuel reduction, habitat restoration, invasive species removal, etc.
In addition to seeing the CCC corps members in action, we spent significant time in workshops with the CCC senior leadership team. Their team shared best practices ranging from how to best design and facilitate a successful youth development program, to sharing accounting and project management templates and tricks, and even how to best engage local stakeholders in a fee-for-service model to utilize corps members' work to achieve local climate action goals.
We especially want to thank Larry Notheis, the Senior Deputy Director of the CCC, who went above and beyond to ensure our experience was valuable and that our team felt at home. We all felt very lucky to have been able to spend so much time with Larry, the first corps member to reach such a senior level at the CCC. His firsthand experience as a corps member makes him a very special leader, which we all learned a lot from and were very inspired by.
As we prepare our next cohort program in Dorida, we will integrate many lessons learned from our CCC trip directly into our work. Additionally, we are planning new pilot programs to focus on new program impact areas with the support of the CCC. Next Spring, we will host CCC youth corps members and some of the leadership team in Greece – where we hope to return the incredible hospitality we received in CA, in addition to showcasing jointly the great potential of youth development corps programs!
Overall, the trip was a resounding success and our team is feeling incredibly inspired, which you can understand through their own words below.
This trip was made possible by the generosity of the California Conservation Corps Foundation, the Corps Advisory Boards of the Los Padres and Pomona Centers, California Conservation Corps Staff, as well as through the support of individuals wishing to remain anonymous. We are incredibly grateful! 
The State of California and Greece experience many of the same climate challenges and risks – wildfires, droughts, heat waves. While their respective political, social, and economic contexts differ, what is shared is a commitment to securing a viable and sustainable future for all, where citizens play an active role in building resilient communities, systems, and environments. Knowing this, what I set out to absorb and learn during our time with the California Conservation Corps was: what role does a youth Corps have in these efforts in California? And my hypotheses and hopes were confirmed. Indeed, the CCC goes beyond meeting critical capacity needs to address natural disasters and local conservation issues, to instead build resilient citizens and communities – with the State's youth at the helm.
Civic service is integral to how one practices citizenship in the United States, and in many ways has its origins in the Ancient Greek notions of democracy. I am proud to be a part of a team striving to provide the same opportunity to the young people of Greece – so that they lead the way towards a prosperous future through service.
~Melina Dunham, Development Manager of Ecogenia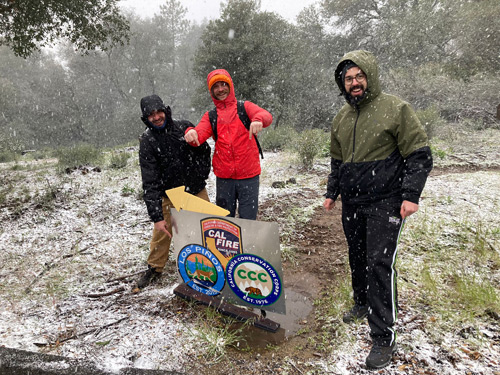 During our visit, we had the privilege of visiting iconic landmarks, and were amazed by the cultural diversity that California has to offer. But what made our visit truly special was the warmth and generosity of the people we met across the state, but especially at the California Conservation Corps, who went out of their way to make us feel welcome and at home. Spending a week with the California Conservation Corps was truly a remarkable experience. I admire the commitment to diversity, equity, inclusion and hard work that "the C's" represent – this is something I would love to bring into our youth development programs in Greece. ~ Stefanos Papadosifos, Program Manager, Ecogenia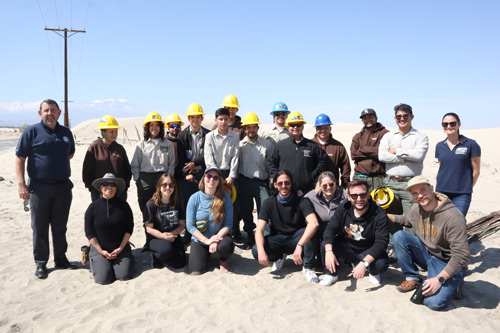 Our training in California by the California Conservation Corps, allowed us to witness what the future of our organization could look like and what it would feel like on a daily basis. The CCC took us to an inspiring journey where we saw a lot of young core members getting inspired about their CCC work and getting inspired as human beings. This impact can only be feasible through the hard work of the CCC organization, their meticulous program designing and execution and the care that the staff members share between them and the core members. We were left amazed by how passionate all the people involved with the organization were and it reinforced our deep desire to make Ecogenia a national program in Greece. I am determined to make the best out of this training by applying the findings, the systems and the culture in my work, so Ecogenia can reach into its vision.~ Damianos Chrysochoidis, Program Coordinator, Ecogenia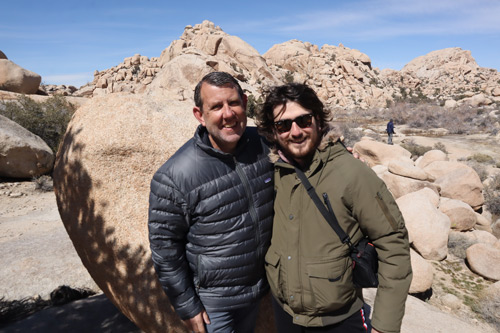 I was born and raised in the footprints of Mount Olympus, the highest mountain in Greece, in a small town called Litochoro. From my early years I became a mountain enthusiast through my father who loved the mountains; my family has a deep tradition with the mountains. I have a vision and dream for the Olympus area, and think Ecogenia could be the missing link to help achieve this vision. Through Ecogenia, I had the opportunity to meet and learn from the best, the California Conservation Corps. Visiting California was always a dream of mine, simply for the incredible outdoors activities, but now I also had the one life chance to come for educational and training reasons. We managed to see central and southern California, to all sectors that the CCC is involved in, we drove 3000 km to learn firsthand how to create a similar program back in Greece.~Vasileios Diamantopoulos, Advisor and Project Coordinator for Litochoro, Ecogenia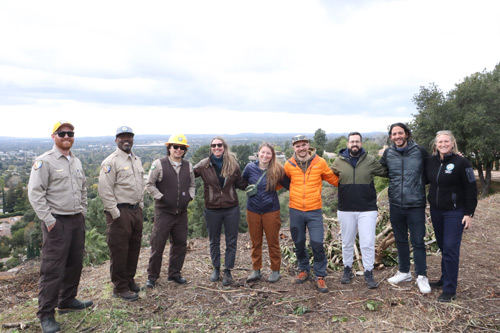 Ecogenia's recent trip to California was a once-in-a-lifetime opportunity thanks to the California Conservation Corps. This knowledge exchange trip was a tool for me to implement the best ideas and practices learned there in the Greek landscape. I believe that we share the same values as the CCC – working with diverse communities, promoting social justice, equity and well-being is what we are trying to achieve back in Greece. ~Angelos Orfanidis, Communications Coordinator, Ecogenia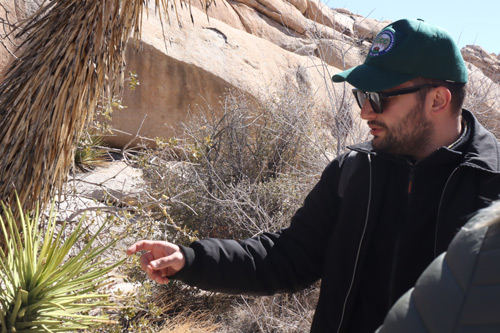 The California Conservation Corps staff exchange exceeded our expectations in every way. Everyone, from the CCC senior leadership team to their corps members and local partners, went above and beyond to share their personal experiences, expertise, and offer whatever insight they could to ensure this was a meaningful capacity building exercise for the Ecogenia team. We are inspired and humbled by the hospitality extended to us, and as a team we have – more than ever – a unified vision of what our program can aspire to become within the Greek landscape. ~Erika Spagakou, Co-founder, Ecogenia