During my time in Chania, I have felt emotionally moved quite often. It was the people I worked with, the children I played with, the beautiful places I was surrounded by, and the scope of the project that brought more meaning to my life. Therefore, I was very glad for my decision to move back to Greece, after (x) years abroad, for the educational pilot project of Ecogenia.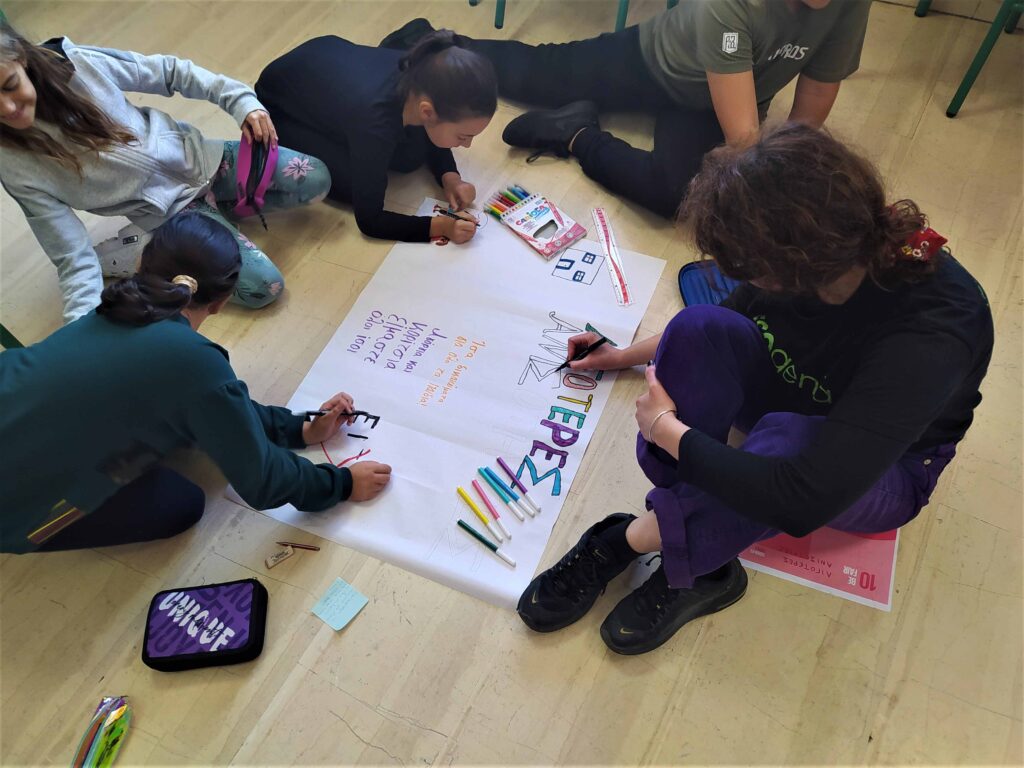 Last December I graduated from the MSc program in Climate Change at the University of Copenhagen and I felt an urgent need to foster real change in the world, toward a more just society. Working for the pilot project of Ecogenia has not only been a chance for me to communicate my worries about the changing climate, but it was also an opportunity to empower children and create connections with them. From the beginning, I felt quite motivated to do something for a local community that is already affected by the impacts of climate change, like extended heat waves. When children from Chania explain that air conditioning is needed in each room of their home, we can realize how energy-demanding this can be. In those cases, I was there to suggest alternatives like the energy communities – a doable solution against the energy crisis that most Greek citizens are impacted by.
Being a cohort member of Ecogenia, I
also had
the chance to meet lovely people that I align myself with and who are now my new friends. It was a magical journey where we had also been transformed. I gained new skills, understood better how I collaborate with others and was also got surprised by the knowledge that some of the kids already had. We observed the impact we created on the children and how the dynamics of our Little Green Heroes got improved. I could share my thoughts and views with them, and they shared their worries and ideas with us. You could see that the extremely hot weather is not pleasant for them and that they can be annoyed by overtourism in their seaside city. Apart from expressing themselves, they gave us back hugs and hope, reminding me that we should never give up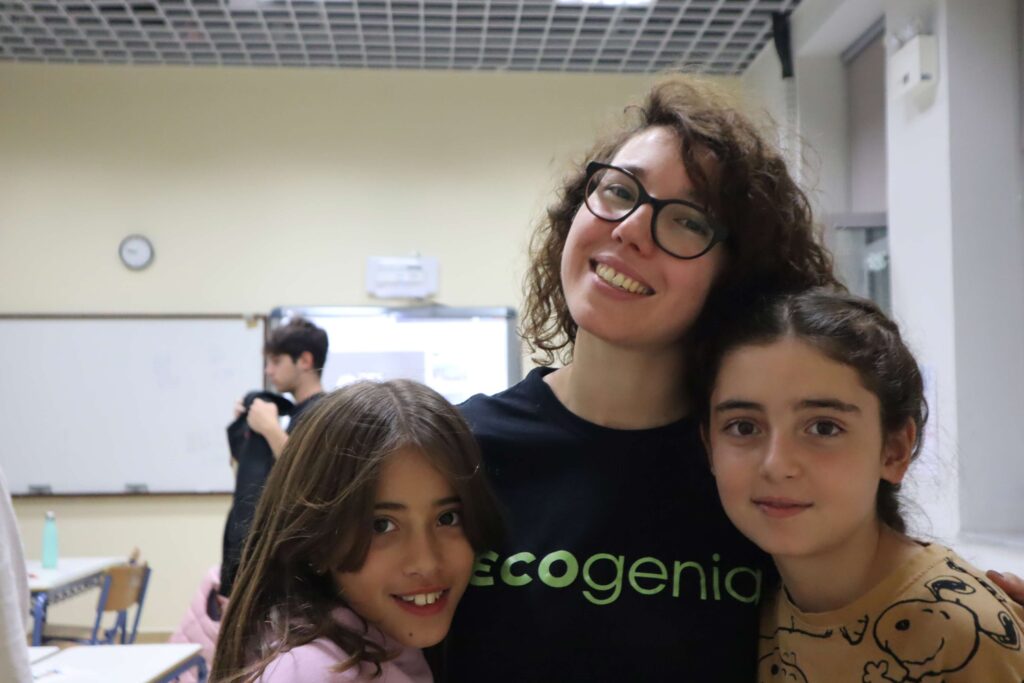 Ecogenia is creating a snowball effect filled with beautiful aspirations about our world. This an important vision that Greek citizens need, both for protecting this beautiful Mediterranean country from the changes in our environment and for giving courage to young children to act! This initial effect touches more and more little souls which – I believe that – will spread our messages with passion and will finally make this
snowball
huge enough to explode and transform Greek society.
We need to protect our little citizens from the impacts of climate change and we should inspire them to deal with these challenges and also have the courage to speak up for a fairer and greener planet! This is why Ecogenia's project is so highly important and I feel grateful for having been part of it!