Like most people, I have a bucket list. It includes the usual things – places I would like to visit, experiences I would like to have, food I would like to try, etc. I never thought to include something quite as magnificent as having lunch with a member of a royal family to my list, but to my great surprise and honor, I was invited to attend a special luncheon with Her Majesty Queen Mathilde of Belgium during her visit to Athens in May 2022.
Her Majesty Queen Mathilde is the champion of many impressive initiatives, but most relevant for Ecogenia is her role as an SDG Advocate for the United Nations. Due to her interest in sustainable development, Her Majesty hosted a luncheon with key sustainability leaders in Greece. I was honored to be one of seven sustainability leaders selected, specifically chosen to represent the voice of youth and CSOs in Greece.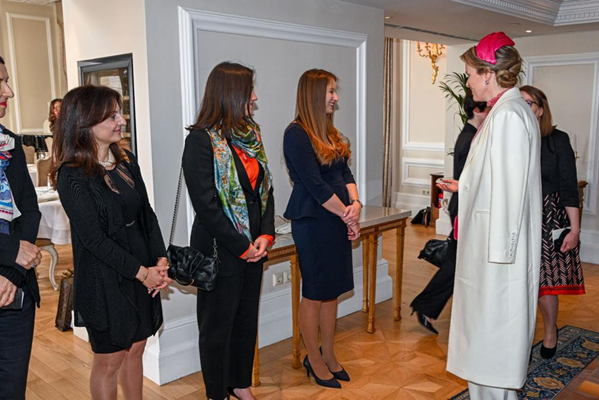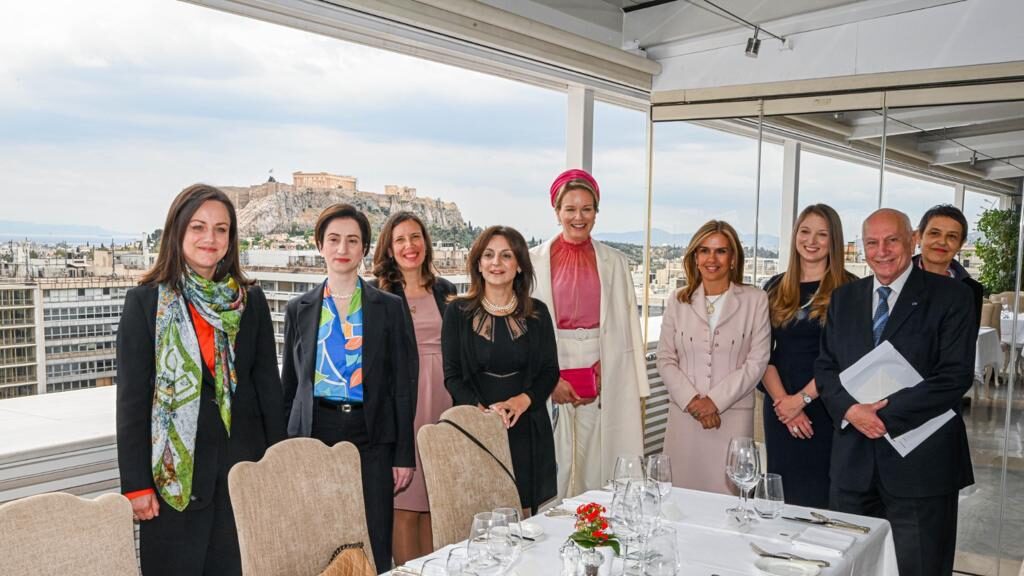 During our lunch, the Queen facilitated an engaging conversation regarding the state of sustainable development in Greece, the challenges we are all facing in our various roles and sectors, and the opportunities we see. I was honored to bring the perspective of Greek youth to the table; I shared my belief that the contribution of young people in the climate conversation is critical. Young people should be empowered and provided with practical opportunities to create solutions for sustainable development – as they are the leaders of tomorrow and the ones that will be faced with the long-term effects of climate change.
Ecogenia is working hard to be the vehicle for youth contributing in a very practical and tangible way to accelerate progress towards sustainable development in Greece. And of course, this climate corps model can be replicated in other countries, just as we are seeing civic service spreading across Europe – adding the climate framework to this is critical.
It was also inspiring to hear from my peers and colleagues at the table with me, regarding all of the various initiatives and projects they are working on to contribute towards Greece's national climate agenda.
I would personally like to thank Her Majesty for having invited me and for Her continued championing of important work that supports youth, sustainability and mental health in Europe and around the world. As an organization, we are so humbled to have been at the table with this notable group of leaders from across sectors in Greece.
As the Queen herself said, "Agenda 2030 requires citizens, civil society, academia, scientists, philanthropic organizations, and the private sector to work together to achieve the Sustainable Development Goals. Ownership and participation are key."
After this memorable bucket-list-worthy luncheon, I am looking forward to carrying this philosophy with me as Ecogenia continues to work collaboratively in Greece, across sectors, to activate youth as climate citizens.