Kostapanos Miliaresis is an Ecogenia Board Member and has been advising the organization since its inception. As the Co-founder of ethelon, an organization promoting volunteering in Greek society and creating the adequate framework for cooperation between volunteers, NGOs, and companies and with his previous role as Director of Nudge the Good Initiative of RW Institute, Kostapanos has over a decade's worth of experience in the CSO sector, both in Greece and abroad, and he brings a wealth of knowledge and expertise for Ecogenia to consider as we navigate contextualizing civic service in the Greek reality.
Having spent the last 25 years of my life active in volunteering in different capacities, I didn't think this would be a difficult blog to write when Ecogenia asked me to contribute. Two weeks later I have learned so many things about the differences between volunteering & civic service and their evolution in Greece. 
Volunteering and civic service have long been parallel concepts in Greece without separating them. The time has come to unleash the power of civic service and the ways it can contribute to society, the natural environment, and the economy.
As Nikos Kazantzakis said, "Love responsibility. Say: It is my duty, and mine alone, to save the earth. If it is not saved, then I alone am to blame."
I would historically divide volunteering in Greece into 4 periods to describe its evolution. The official beginning of the volunteer movement in Greece was in the early 20th century, through organizations like the Scouts of Greece – which actually is the organization that shaped my personal values growing up as an active boy scout for over a decade –  as well as the Hellenic Red Cross. 
Even though volunteering had an incredible impact, and many participated, yet it remained something peripheral in society done by specific individuals. Greece remained among the lowest volunteer participation rates in the EU, under 10%, up until the 2004 Olympic Games. Leading up to the Olympics, thousands wanted to contribute and took on various roles, but we did not capitalize on that momentum.
It wasn't until the beginning of the previous decade when the economic crisis meant many needs had to be met but also many unemployed people, especially youth who were plagued by nearly 50% unemployment rates, sought ways to offer their energy, skills and compassion. Thus in 2012-13 many volunteer organizations emerged, with two (GloVo and Volunteer4Greece, which evolved into what people now know as ethelon) taking on organizing volunteering into a more structured framework, focusing on the volunteer experience. They targeted groups like youth 16-18, young professionals 18-35, corporate employees through CSR programs, and retirees based on career or location, to keep them active in society.
Now, it is still early, but I believe in the last three years we have entered a new era for volunteering in Greece, with many self-organised social media groups often directing volunteering efforts, especially during natural disasters. The numbers of their followers show great untapped potential. They have captured the pulse, with thousands of followers that never existed before, though not without risks of wasted talent,wasted resources and energy due to a lack of central coordination.
What does Civic Service offer in all this? If I had to select 5 core differences between volunteering and civic service to explain, these would be:
Structure: Civic service programs are more structured, organized, and formalized than traditional volunteering.

Time Commitment: Civic service involves intensive 6-12 month full-time commitments versus the varied and flexible commitment associated with volunteering.

Benefits: Civic service provides stipends and allowances to cover basic needs, while volunteering is unpaid.

Training: Civic service incorporates extensive training versus the minimal orientation often provided while volunteering.

Government Role: Civic service is established/funded by the state, versus the grassroots character of volunteering movements.
AmeriCorps and Unis-Cité are prominent examples of service corps programs in the United States and France, respectively, that offer two very interesting roadmaps of evolution for the civic service movement. AmeriCorps, the US national service agency, was established in 1993 under President Bill Clinton to engage adults in intensive community service work. Unis-Cité is an NGO founded in 1994 by Marie Trellu-Kane with the aim of enabling young French people to devote time to community service useful both to themselves and the community. Today, it has grown into a nationwide program in France under Marie's leadership, with the French state including civic service under the French service legislation and creating a dedicated national infrastructure to regulate it. Marie designed a model to make citizen engagement a normal step in all young people's lives, and thus invested her NGO's resources to help create the national enabling frameworks to help them become social changemakers. As thousands of young people continue to dedicate periods of their lives full-time to social and environmental organizations, both AmeriCorps and Unis-Cité provide opportunities for young adults to commit to service projects addressing social and environmental issues in exchange for a modest living allowance and an education award. These programs have engaged millions of participants collectively, fostering civic engagement and developing leadership skills through hands-on community service. Marie Trellu-Kane has been instrumental in removing barriers and creating an infrastructure in France to facilitate youth participation in Unis-Cité's national service program.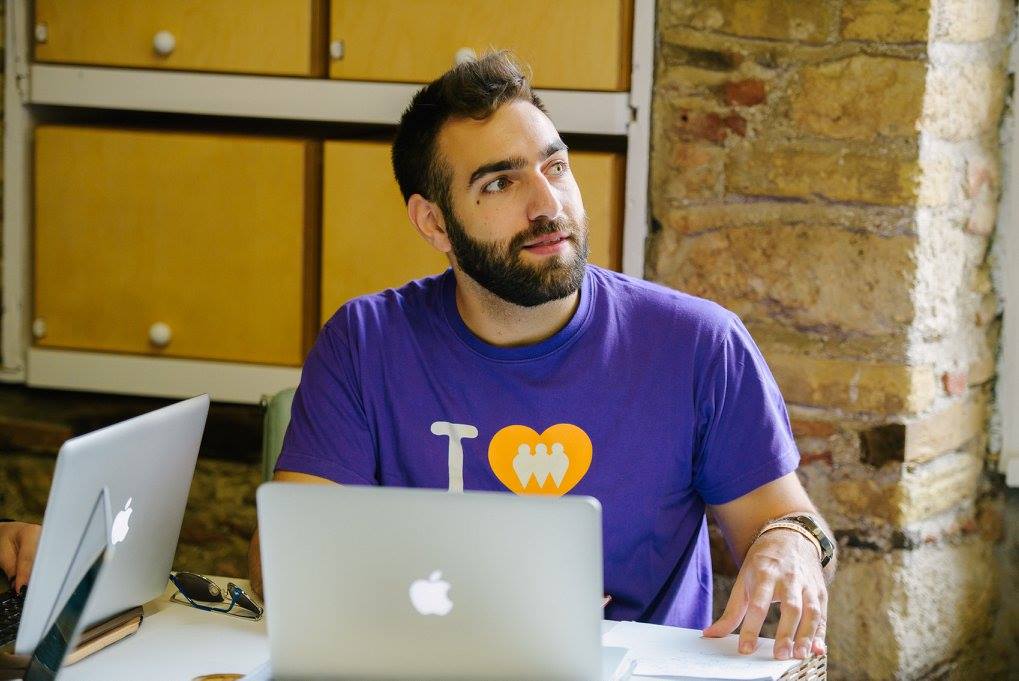 Now, inspired by the American model and very much in parallel to Unis-Cité's trajectory, Ecogenia, established in 2021, has already achieved tremendous progress in bringing the service corps concept to Greece as an incredible opportunity for students and young adults to gain professional skills while increasing capacity at local nonprofits and other institutions in their communities and assisting Greece with achieving the UN's Sustainable Development Goals and accelerating climate action on the ground. Starting from a focus on green jobs training through climate change mitigation and adaptation projects in Greece, I believe the timing is perfect for Greece to pursue this innovative concept to combat climate change and create a skilled green workforce. There are still important steps that need to be done, like establishing a legal framework to facilitate hands-on civic engagement experiences and a financial and legal framework for the official recognition of volunteers by the government. But similarly to the Olympic Games in 2004, when the relationship between citizens and the state came to the forefront for the success of a specific project, now it's time to pursue this opportunity for national service in Greece focused on sustainability and beyond.