This guest blog is written by Anastasis Stamatis, an advisor for Ecogenia. Anastasis has nearly 10 years of experience in the sustainable development and civil society sectors in Greece and has continued to offer knowledge and expertise for Ecogenia to consider at every stage of our development. Anastasis joined our team on the training exchange trip to California to help us contextualize the best practices from the California Conservation Corps in the Greek landscape.
The air feels different here.
This was my first thought, as we were landing in San Francisco, California, for the first time in my life. Soon, we were to embark on a journey with Ecogenia, a week-long trip all around Southern CA, hosted by California Conservation Corps or, as the corps members call them, "The C's".
As we would soon find out, they are California's answer to a couple of modern challenges. One of them being providing opportunities for the underserved youth: getting their first job, building soft and hard skills and becoming more employable. The other is the restoration and protection of California's biodiversity, made even more imminent by the climate crisis.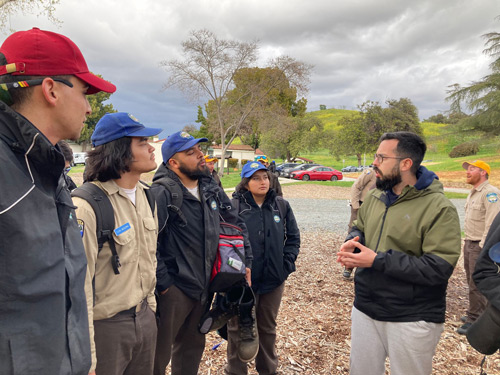 Discovering the California Conservation Corps
During our time with the California Conservation Corps, we were introduced to the challenges they face and the solutions they implement. Throughout the week, we visited several centers across Southern California, interacting with everyone from corps members to center directors.
Their approach involves recruiting and training young people, providing them with opportunities to work on various projects. These projects span from forest, dune, and ecosystem conservation to fuel reduction for wildfire prevention, covering a wide range of nature-related initiatives.
We witnessed their work first-hand on several occasions:
Installing and maintaining infrastructure to protect native species' nests along the Pacific coastline
Safeguarding sand dunes and the desert's fragile ecosystems from the impact of nearby human settlements
Assisting in wildfire prevention by clearing dense vegetation at the boundary between cities and forests
In addition to these efforts, we encountered corps members trained as professional firefighters. They shared their experiences of battling the devastating megafires in California and how teams of young individuals, aged 19 to 20, played a crucial role in combating these fires.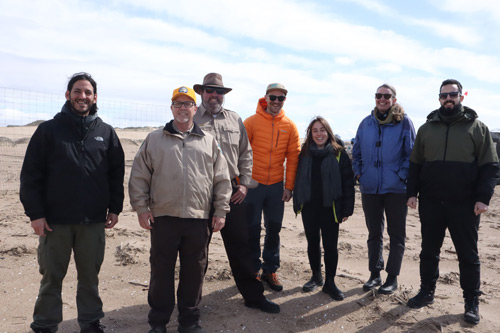 What made this all the more interesting is that California Conservation Corps is state-owned, a department of the government of California. The state itself was giving its youth the opportunity to learn, love, and contribute to California's environmental protection.
Even though it's state-owned, CCC is only partially state-funded. The majority of the funds come from bidding for these projects and undertaking the works as contractors. This means that corps members, leaders, and the entire team have to be on their best every day, have to deliver the work as promised, and keep moving with a sense of purpose and achieving results.
This creates a bonded team, bringing people together. After the first year of training, corps members can rise through the ranks or make use of scholarships for colleges and universities. In the future, many of them will become employed by contractors undertaking similar work.
A Model for Europe and Beyond
Unquestionably, the California Conservation Corps serves as a powerful source of inspiration. The European Green Deal presents an immense challenge, with a significant portion of its success hinging on local action. Cities and local governments must take the lead in climate adaptation, mitigation, and citizen engagement. To achieve this, fostering a proactive and dedicated youth workforce, passionate about environmental preservation, is key. By training young individuals to actively contribute to the improvement of our cities and the battle against climate change, we can create a more sustainable future for all.
As we boarded the plane back to Europe, I couldn't help but feel a sense of hope and determination. The C's showed us how the next generation is rising to the challenge of addressing the climate crisis, and we believe it's time to bring similar programs to our home countries.
There's a lot to be done, but there is hope. With the lessons learned from the California Conservation Corps, we are one step closer to creating a better, more sustainable future for everyone.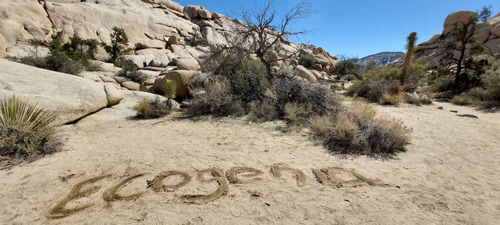 Update – May 24, 2023
Inspired by the San Francisco Department of the Environment's site visit, and pioneering climate action plan, Anastasis organized a webinar event during EU Climate Week for the Acting Director of the San Francisco Department of the Environment, Tyrone Jue, to present San Francisco's pathway to Net Zero. The goal is for stakeholders across the EU, and especially in Greece, to hear directly from one of the global leaders in localized climate action strategy with a comprehensive climate action plan.
Anyone is welcome to join the event by registering here.
The event will be recorded and linked here afterwards.